Hi to all - for those who don't know me, I'm Amos Shacham, CEO of BOA Ideas. For those who don't know BOA, we're a development company for web projects of all types with a very very very large focus on e-commerce sites in general, and Shopify specifically.
We're doing a series of events and meetings for store owners to learn more about the abilities of Shopify and the benefits of Shopify, that even people using Shopify don't always know and use. In parallel to the events, we want to do a series of short videos to make more information accessible to you more often, and to make it easier for you to be exposed to new things happening in Shopify and the Shopify ecosystem.
For the first video we want to focus on the topic of POS, Point of Sale, in Israel, of course. Not too long ago, we had a meeting on this topic and we recorded it and we'll put the link to the video in the description of this video, but we wanted to do something faster and shorter, and there are a few things that have evolved since.
WHAT IS SHOPIFY POS?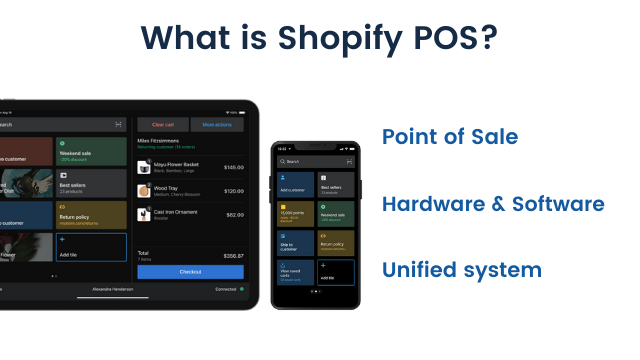 Let's start at the beginning with: what is POS exactly? And essentially, it's the name of an application but it also refers to the name of the operation of using it to make sales in physical branches. And the big benefit is that it will also be on your Shopify. And anyone who has a store today knows that he needs some kind of extra sales mechanism that isn't Shopify, and Shopify essentially removed this need by enabling the use of POS.
So the heart of this system, of this mechanism, is essentially the application, and we'll talk about it. But physical stores and things that require sales in physical branches are usually beyond the scope of an app. I'm talking about things like printers for order confirmations, barcode scanners to speed up loading information that customers bring to the checkout counter. And if you use a barcode scanner, then obviously, you also need a barcode printer, and a solution for barcodes, which we'll also talk about. Of course, the possibility of accepting credit cards, which is the most popular payment method in stores, but also accepting cash - a money drawer - and lots of other things that surround these processes.
So from now on, when we say "POS," we're talking about the whole mechanism. By the way, since Shopify published a new version, and essentially the POS enables using it and designates it for physical stores, which is its main use. Or maybe for all types of uses in the office, back office, and warehouse. We'll talk a little about these subtleties also, but truthfully, the main goal is for you to use it in stores.
Everyone who currently has a physical store definitely has a mechanism through which they can sell to customers that come into the store. And the experience of the seller and the buyer in a physical store is a little different, not even a little - a lot different, from the experience of sellers and buyers online.
Shopify, which focuses on the online channel, as you already know, is not just for a website but also for other online channels that are connected to a website - Ebay, Amazon, Instagram, Facebook, etc. - has understood for a few years that they should be entering the realm of physical stores. And the reasons that cause them to enter this realm are the benefits, as two sides of the same coin, that you have from using the system.
BENEFITS OF POS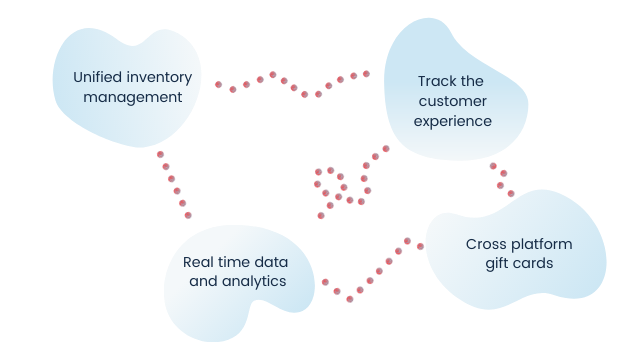 What are the benefits of using Shopify's POS?
So first, I think it's clear that if you already have a cashier system and you have an online store based on Shopify, and perhaps you also use other sales channels that Shopify supports, then essentially you have two separate systems. And this is where all of the problems come from, and where you can see all of the benefits that there are to using Shopify.

First, is that you'll have one system - so there's an element of saving money. We're of course talking about the price - but it's of course also, in terms of awkwardness and complexity, much more simple. There is only one system and no need to manage, for example, the catalog in two different places, etc.
STOCK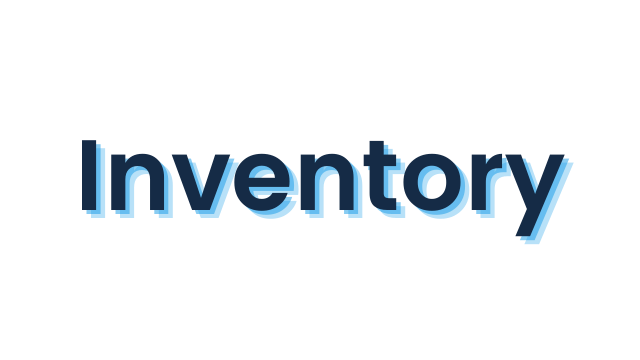 This is where all of the larger business and commercial benefits come from. So, first of all, stock. The main reason that organizations come to us to move to Shopify POS is because of the inventory issue. Essentially, when we have inventory in a store, and in a lot of instances this store also has its own stock, and also provides for the online orders, but even if not and there is a separate warehouse, and we want to move between them, then essentially we need to manage stock in two separate system. And this is a huge huge huge headache specifically for those who have more than one branch.
Using Shopify POS, if you have one location and one warehouse that provides everything, or if you have several, with Shopify there is a solution for locations. You can manage inventory in one place only. And essentially, you don't have to manage anything - meaning Shopify already knows when inventory is reduced because of a sale in a branch and it knows when inventory is reduced because of a purchase on the website, and it all happens automatically. If someone buys the last item on the shelf, the inventory will automatically be reduced for the website. It's amazing.

Of course, if you don't want it to do that, it won't, but generally most want it to do that. So unified inventory management as an automatic action is a huge benefit to Shopify POS.
GIFT CARDS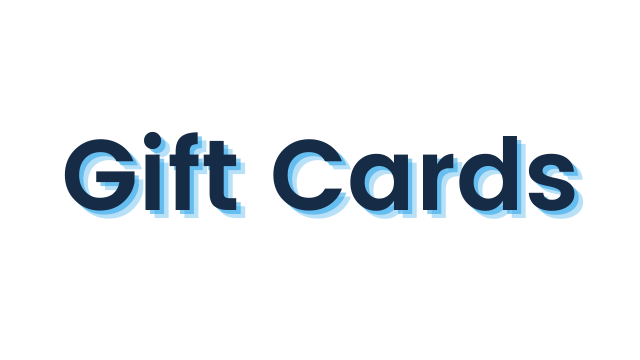 Whoever has a store of course knows about the headache of selling gift cards. The physical cashier knows, in a good circumstance, how to accept and honor specific gift cards. These cards won't work on the website. And the opposite - the Shopify gift cards that you can sell and use on the website, won't be honored at the cashier. And there are many tricks that you can try and do but none of them are perfect.
When you move to Shopify POS, the gift cards and coupon codes, which I haven't spoke about but it's in the same framework, will be honored for customers on the website and in store, even if there is more than one branch. And it simply solves this entire topic of gift cards. We believe that it also creates many more sales because someone who knows that when he is in a branch, can now buy a gift card and doesn't have to return to the branch to use it, there's a higher chance that he'll buy it - and the opposite.
REPORTS/ANALYTICS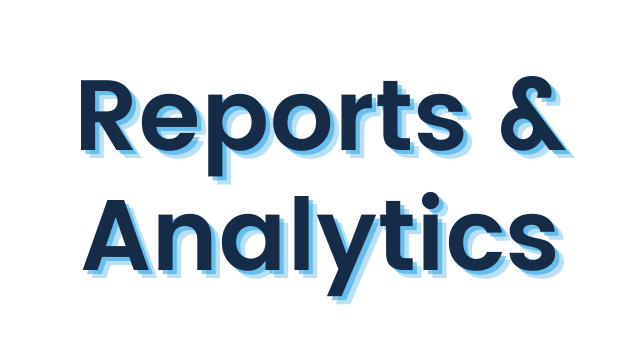 Other benefits - you, as managers of the whole process, can in one place called Shopify, and of course you're familiar with the reports and analytics of Shopify, see the data in one central place - like how much did I sell each month? I don't need to connect information from all over. And how much did I sell of a certain product? It doesn't matter if it will be a sale from a branch or the website or if I have more than one branch. That means I can see all of the information in a centralized way, how many sales a customer made from me. And it can be purchases from a branch and from the website. Might not even know that you have VIP customers, but you see their information in a disjointed way and you don't realize.
So you have unified reports - and on the other hand, of course the ability to filter and analyze all of it by online and offline, and if by offline by one branch or another. And it will simply give you a much more convenient and easy picture to check your performance and to make decisions based on it.
Also, don't forget that Shopify also brings you many many insights on the basis of the information that it collects. Anyone who is familiar with the homepage of the admin and tracks it, see that there a many suggestions that Shopify presents. And if you're concerned about sales offline, it can give you a lot of good tips.
SYSTEM AVAILABILITY
Now let's talk about the availability of the solution in Israel. There's a stigma that it's not possible in Israel and isn't available - this, of course, is not true. And we said this in our previous meeting - we demonstrated the hardware and shared some of our clients who use it. Of course, since then, there are more. And truthfully, this product, both the application which is essentially just an app is of course available, but even the system, is available in Israel.

There is of course, like on the Shopify website, benefits for those who are outside of Israel because there are more elements that works. In Israel there is a portion of elements that unfortunately don't work. But we all know the credit provider of Shopify, or even not of Shopify but of Stripe, of example, that isn't available to us in Israel.
So this solution is available in Israel, and works very successfully in Israel. And people who switch to POS don't understand how they didn't do it sooner and how they were able to cope with all of the problems that came from using two different system. And we have the knowledge - like I said earlier, POS is essentially a vast system made up of several pieces, and adjustments for the system are made for every business because each business is different.

There are some businesses who work in way A or way B or way C - like I said, the adjustments to the solution are dependent on how you work in the warehouse, logistics, the configurations - if there are barcodes, or no barcodes. And also of course how you want to work from a marketing and business perspective. Any factor can impact the elements that we bring to you for the POS system. Happily, we already have a lot of experience with different types of businesses using this solution.
And it's also important to note that there were businesses that for one reason or another, we told them that unfortunately the system wasn't appropriate for them. It doesn't happen often, but it happens. We, of course, share the reasons with them - and these things also change. For a certain reason, POS might not be a good fit for a specific business but after a few months, Shopify changes something and solves a problem that then makes it possible to install POS for the business. And of course if there is some disadvantage for specific businesses to use POS, then it's up to the business owner to compare the benefits and disadvantages he would get from POS. Thankfully, for most businesses that came to us so far, it's been a great solution without disadvantages.
INSTALLING POS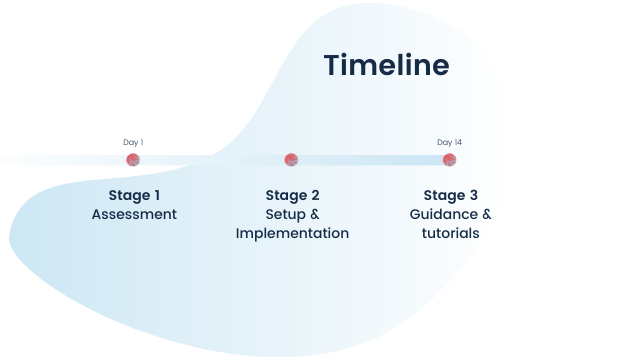 Regarding the process of moving to Shopify POS. It starts with a conversation between us. We will understand how you work. In the end, despite what I said moment ago about the customizations that we need to do, there is a classic package that most businesses use. We make sure to confirm that you're within this package and what it includes. Perhaps there are places where you need something unique. And this will all happen in the first conversation.
After that, we'll come with the elements for the decisions we made - with a scanner, or without a scanner, with a printer or without a printer, with a cash register, with a money drawer, etc. We'll come with all of the equipment and set it up in your store, and if you have more than one we'll come to each store and set it up. And of course we'll teach you and your staff how to use the POS. On the one hand, it's very intuitive, and so the training is very easy and quick. On the other hand, you probably know from the website system of Shopify, to come and make use of the basic abilities is very easy and fast.
There is a lot of value and benefits and this system is very very powerful and the process we go through isn't to throw it all on you - the information and the material - from the first meeting and the first hour. Instead, we give you everything you need to get started and use the system to manage it. And then we convey the added benefits that are already set up and are constantly being published by Shopify.
So, anyone who is interested in this topic is welcome to get in touch with us - to consult or ask. You're not obligated to take it if you're just interested in hearing more detail.
We're here for you. Thank you.