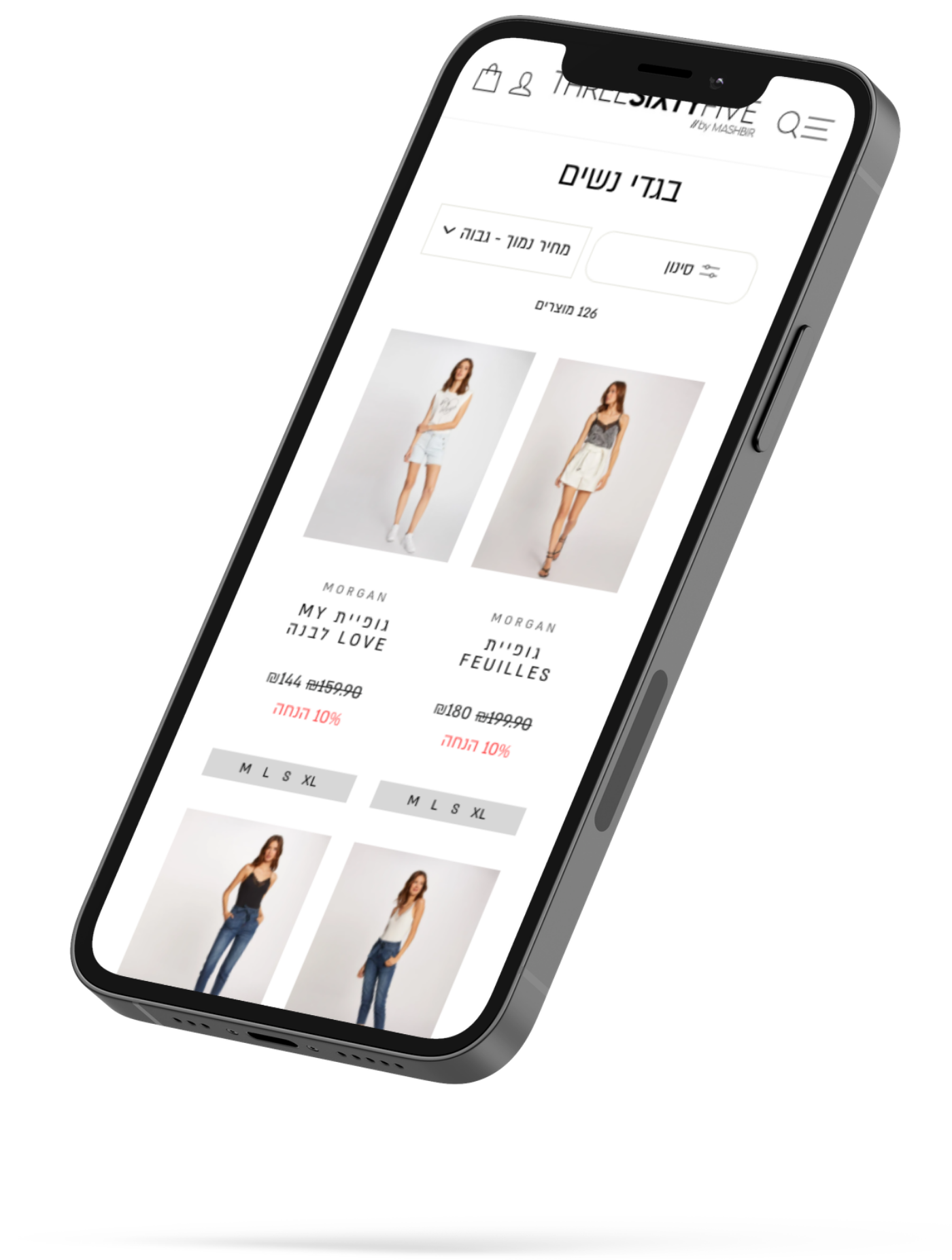 About Hamashbir
Hamashbir is a department store in Israel that carries tens of thousands of products across dozens of product categories from clothing, to home goods, to shoes, to makeup. They have over thirty branches across the country. At 80 years old, Hamashbir is the largest department store in Israel.
Challenges
Hamashbir had a core customer base aged 60+ and couldn't reach young people. To reach this segment, Hamashbir attempted 4 times over 10 years to create an e-commerce experience (Wordpress, Magento, etc.) but failed each time. An old and complex technological infrastructure (AS400), a catalog of 100,000 products from hundreds of brands, and zero e-commerce operational processes were huge obstacles for project success.
Solutions
The project had 3 focuses: 1. Connecting the AS400 ERP to Shopify to automatically sync their catalog, inventory, and prices, while pulling orders out. 2. Developing a branded storefront with unique functionalities. 3. Training Hamashbir staff in Shopify Plus store setup, management, and maintenance.
Results
With a website that is accessible, easy to navigate, and appealing for visitors of all ages, 40% of visitors are aged 25-34. Hamashbir made $1 million in revenue in their first month post-launch.
Core Technologies
Shopify liquid, Shopify scripts, Shopify flow, IBM AS400 integration, PHP, Laravel, Vue.js